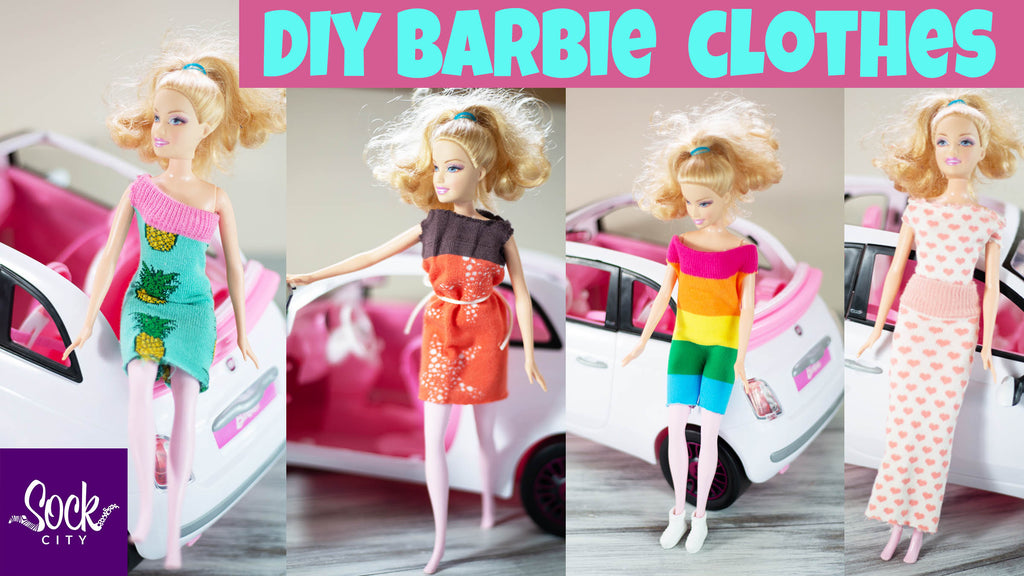 If you're like me, you may not feel confident in your ability to sew a whole barbie outfit from scratch. That's where these socks come in so handy! They really simplify the process and make it so much easier.   In this fast and easy tutorial, learn how to make 9 different items of DIY barbie clothes made from socks. Most of these do involve a little bit of sewing, but the sewing is really simple and basic. There a couple, however, that are 100% no sew as well. Watch the full YouTube tutorial HERE.  Here's one of my favorite outfits from...
---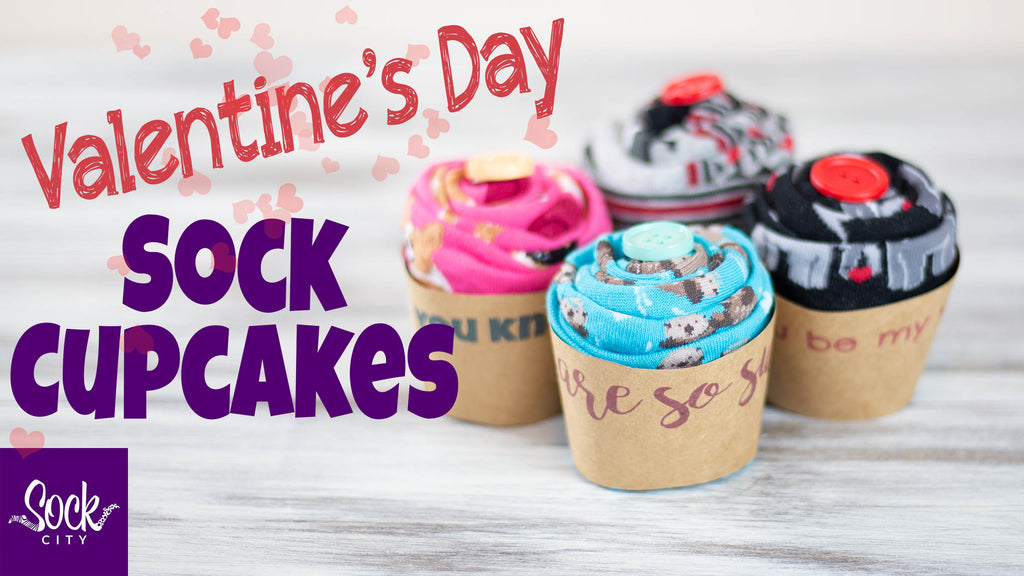 If you're looking for easy and cute gift ideas to show your love and appreciation for someone, look no further. These sock cupcakes are perfect for the person wanting to go sugar free or avoiding sweets. These will keep them warm with no extra calories!  It just takes a couple minutes to make one, but is so creative and you come off looking like the perfect valentine! Check out the full YouTube tutorial HERE.   You can view the free pattern HERE. To make one sock cupcake you'll need just one pair of socks.  But who wants just one cupcake?! Not me! ...
---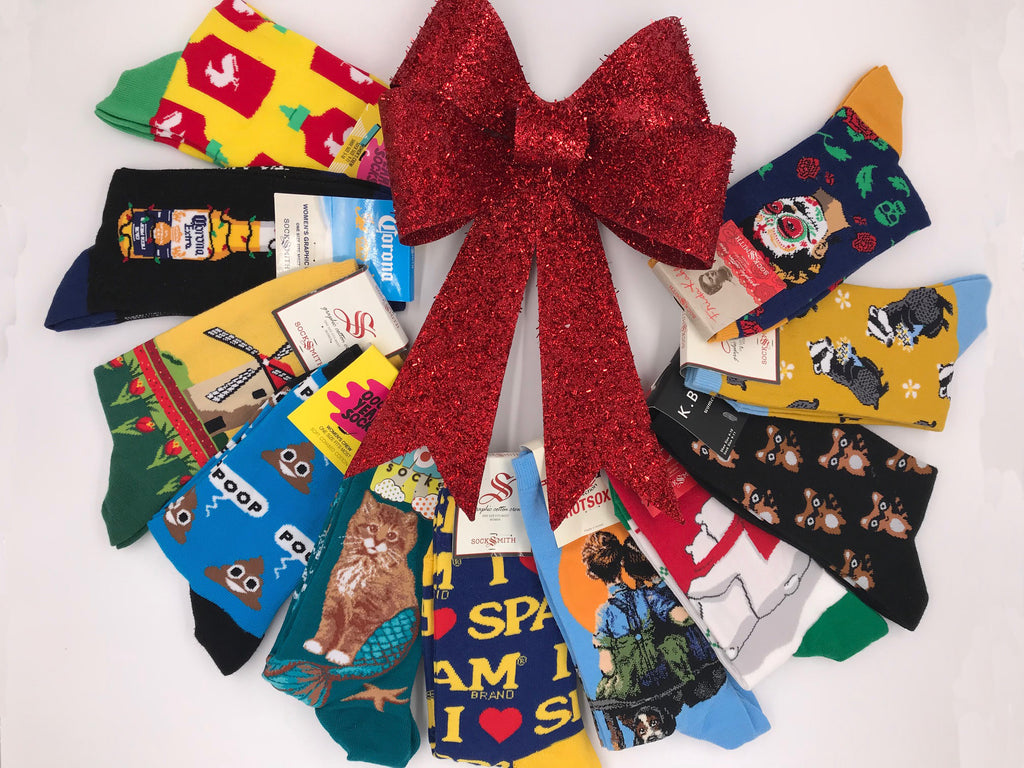 It's here! National...sock..day? You betcha'! Started in 2016 by the sock based website 'pair of thieves', it was met with a great deal of excitement, at least by sock connoisseurs around the country. To celebrate this momentous occasion, lets take a look back at some of the key points in sock history. Before about the 2nd century A.D. most people used either woven animal hair or leather/cloth wraps in order to protect their feet, if they wore anything at all. Sandals and soft fur linings known as "piloi, were the most used methods of wicking away moisture from the feet. At...
---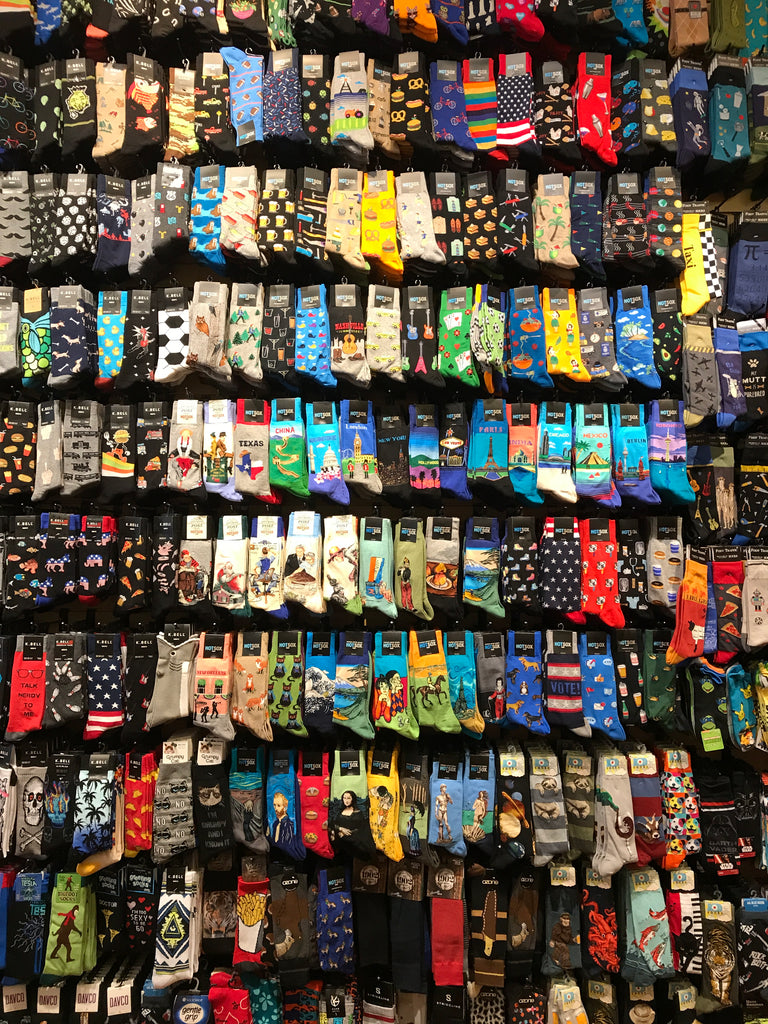 Having been converted to a crazy sock believer over the past year or so, Id like to share some insights I've had. For starters, before I met my wife and became embroiled in the sock life, socks had always been a means to an end for me and my, some would say, lacking wardrobe. They were simply there to protect my feet, and prevent blisters or lacerations caused by my aged new balance. The only variation to my day to day bland, white gym socks, were a couple pairs of bland, argyle "sunday socks." When I...