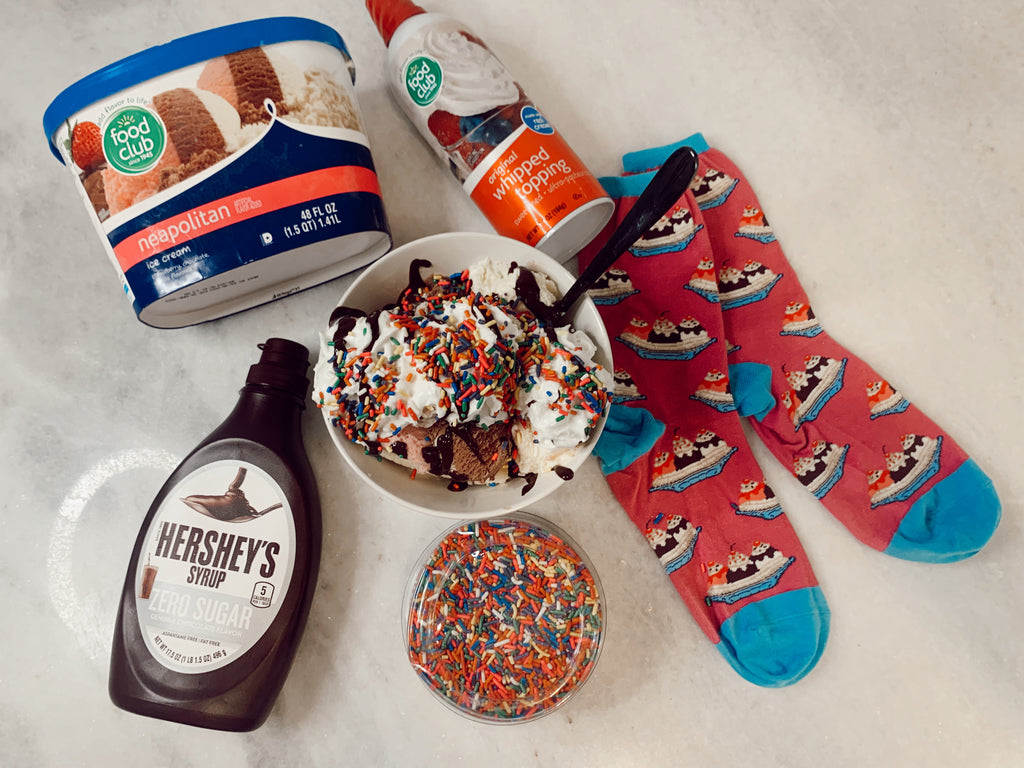 Hey Friends! Welcome back to another Sock City adventure, today we are recreating some of our very own banana split socks with ice cream! What's better than wearing your favorite socks and scooping a big bowl of ice cream?? Nothing! These socks in the video are actually on sale right now, so RUN to our website and snag a pair before they are all gone. Who knew how much an impact your socks could have on your day? I sure didn't before Sock City! Watch our full YouTube video HERE!! If you're dying to have these exact socks click HERE!!...
---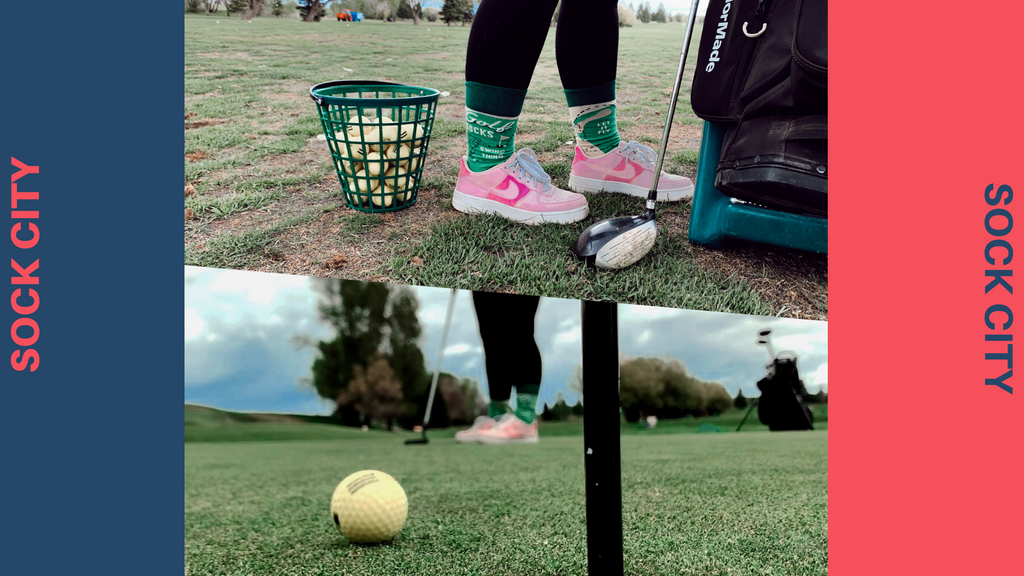 Hey Friends! For today's adventure we are headed to the golf course with none other than our Sock City socks!! Today really took me out of my comfort zone. I am not very good at golfing, at all, so this was so exciting to be able to practice at something new and improve my skills. I love that my socks inspire me to go on adventures and break out of my comfort zone. This would also be a fun activity to go and do with your Dad or Husband with Father's Day coming up! At our website we have so...
---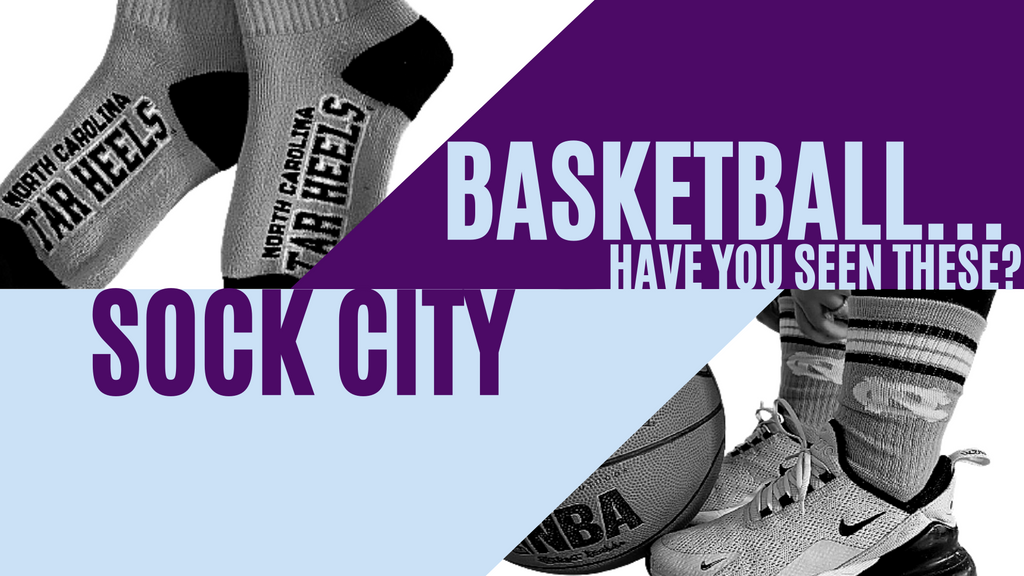 Hey Friends! In this video we are showcasing a lot of our sportswear socks and also shooting some hoops! In addition to all of that I will be talking about march madness a little bit! Let us know in the comments which team you wanted to win! These vlogs are completely inspired by our socks....let them take you places! Check out the full YouTube Video HERE! If you're needing some extra fun in your life, you are at the right place! We are talking basketball, favorite teams, march madness.... even I get on the court and show a few moves!...
---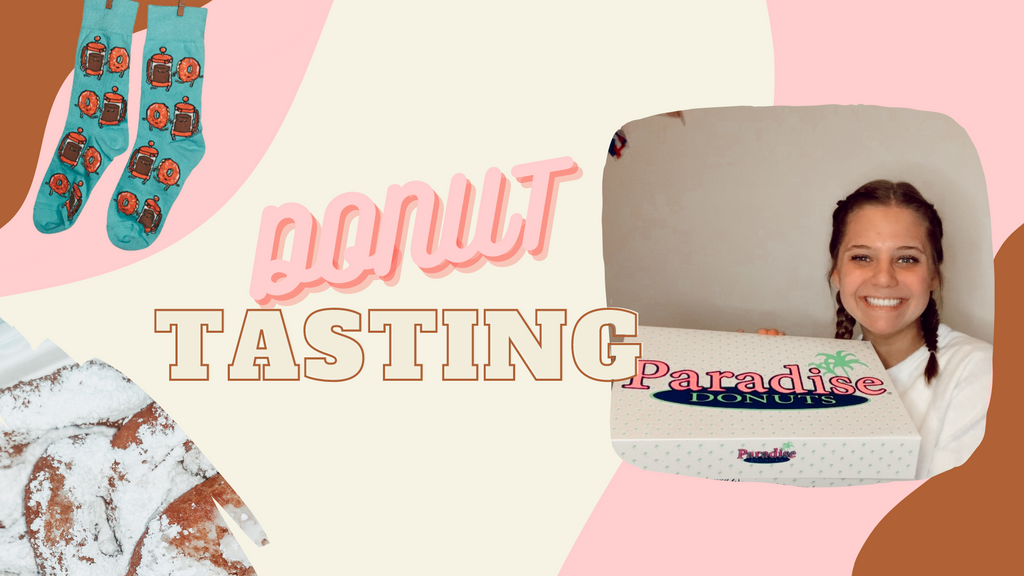 Sock City... how do you express yourself with your socks?!  Hey Friends! In this YouTube Video I am taking me and my Sock City socks on a Donut Tasting Adventure!  If you're needing some extra fun in your life, you are at the right place! For this vlog/come with me type video we are really branching out! We go out and try two completely different donut shops, did a little dancing and ate SO many donuts. We hiked up our socks and headed out! These super cute socks from Sock City were the complete inspiration for this vlog! Thanks to...