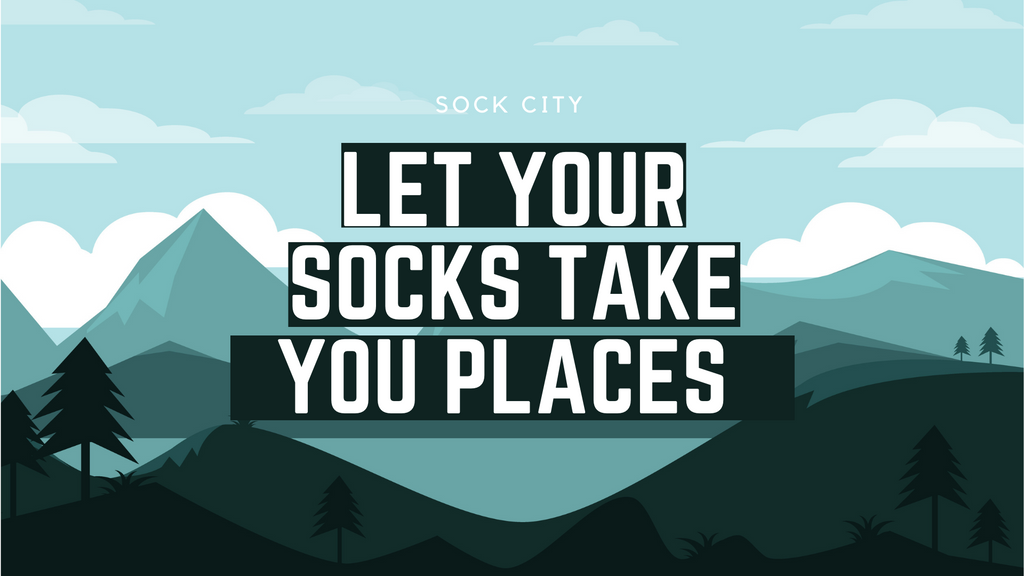 Hey Friends, Welcome back to our channel! This video is about a fun hiking day we had in our very own Sock City socks! We are taking our socks to new "heights" ;) Let your socks take you places, you'll never know where you'll end up! We want our socks to inspire you, let them change your life! We are FUN Sock City for a reason!! :) Watch our full YouTube video HERE! We have so many option for hiking and all the other adventures you want to go on, just check our website out HERE!    Grab your friends,...
---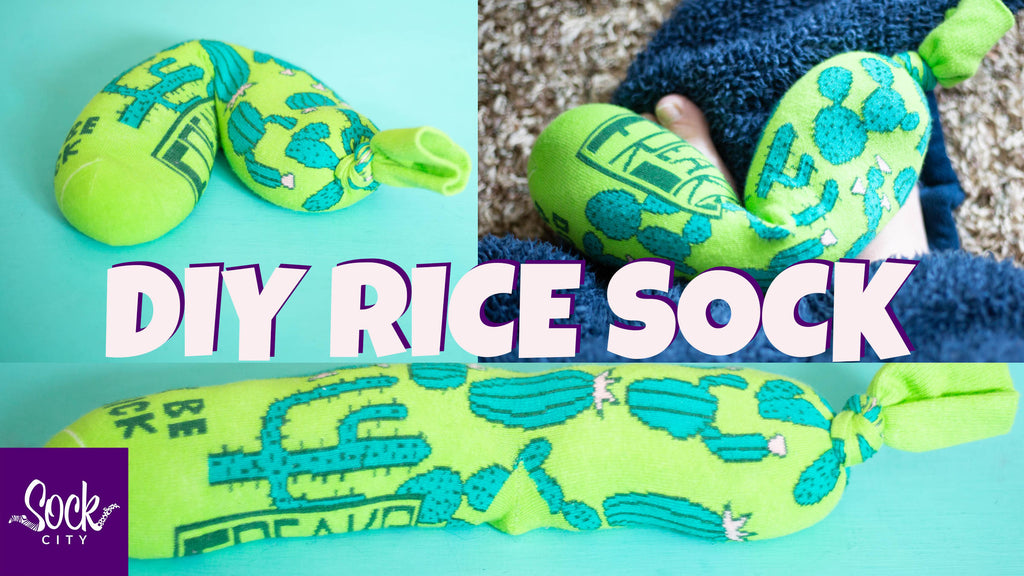 I really don't like being cold, and these DIY sock rice heating pads are the perfect thing for me when I just can't get warm--not to mention how insanely easy they are to make! I made this one night in a moment of desperation when I was so cold I couldn't fall asleep. It literally took me longer to gather my supplies than it did for me to make the actual rice pack. :) There is absolutely no sewing and you can make it in 3 minutes! Watch the YouTube tutorial HERE. These things aren't just great for the cold,...
---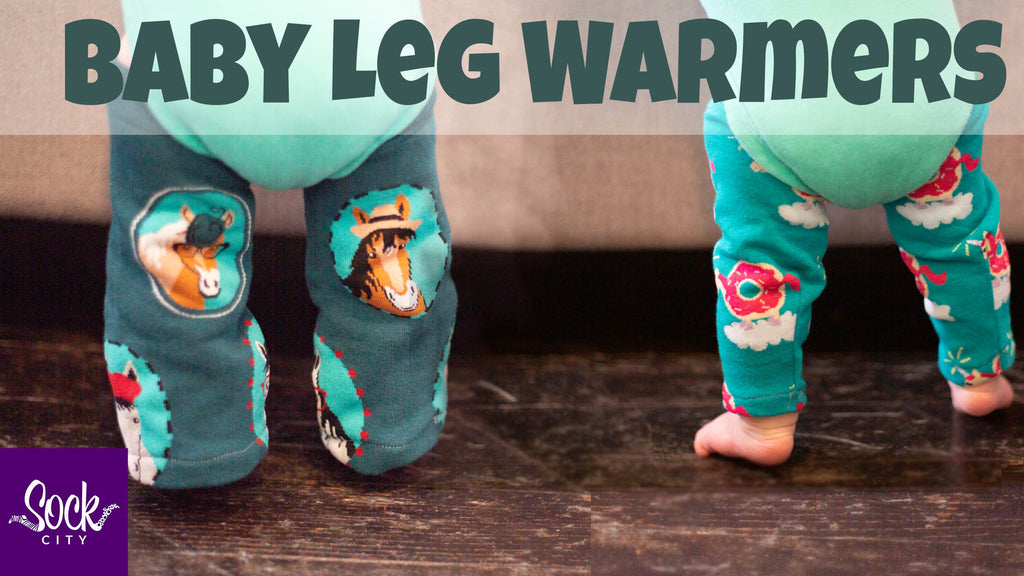 Learn how to very quickly make these DIY baby leg warmer made from socks. These are so easy and look so cute on those baby legs. Check out the YouTube tutorial HERE and see how easy it really is! Or you can find the free pattern HERE.  Here are the socks I used for these cute leg warmers:   But there are so many fun options, don't limit yourself to what I'm showing you.  Check out our store and find your favorites! Happy socking! ~Anna
---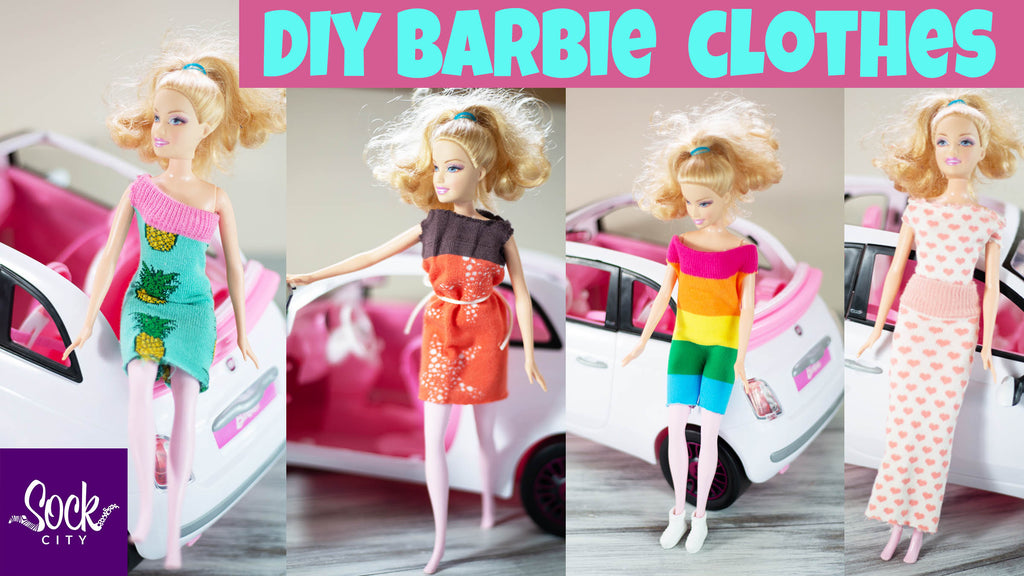 If you're like me, you may not feel confident in your ability to sew a whole barbie outfit from scratch. That's where these socks come in so handy! They really simplify the process and make it so much easier.   In this fast and easy tutorial, learn how to make 9 different items of DIY barbie clothes made from socks. Most of these do involve a little bit of sewing, but the sewing is really simple and basic. There a couple, however, that are 100% no sew as well. Watch the full YouTube tutorial HERE.  Here's one of my favorite outfits from...
---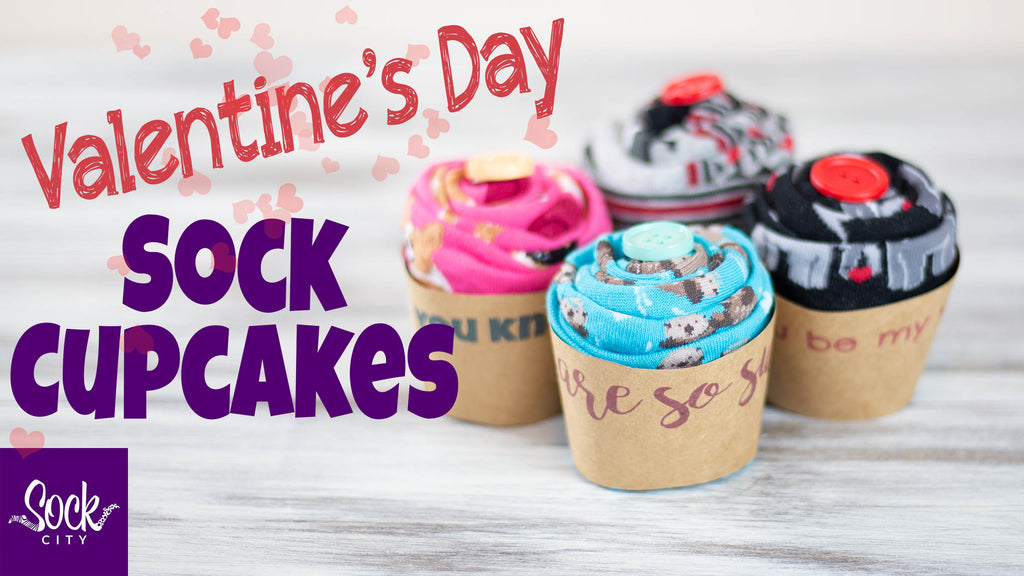 If you're looking for easy and cute gift ideas to show your love and appreciation for someone, look no further. These sock cupcakes are perfect for the person wanting to go sugar free or avoiding sweets. These will keep them warm with no extra calories!  It just takes a couple minutes to make one, but is so creative and you come off looking like the perfect valentine! Check out the full YouTube tutorial HERE.   You can view the free pattern HERE. To make one sock cupcake you'll need just one pair of socks.  But who wants just one cupcake?! Not me! ...