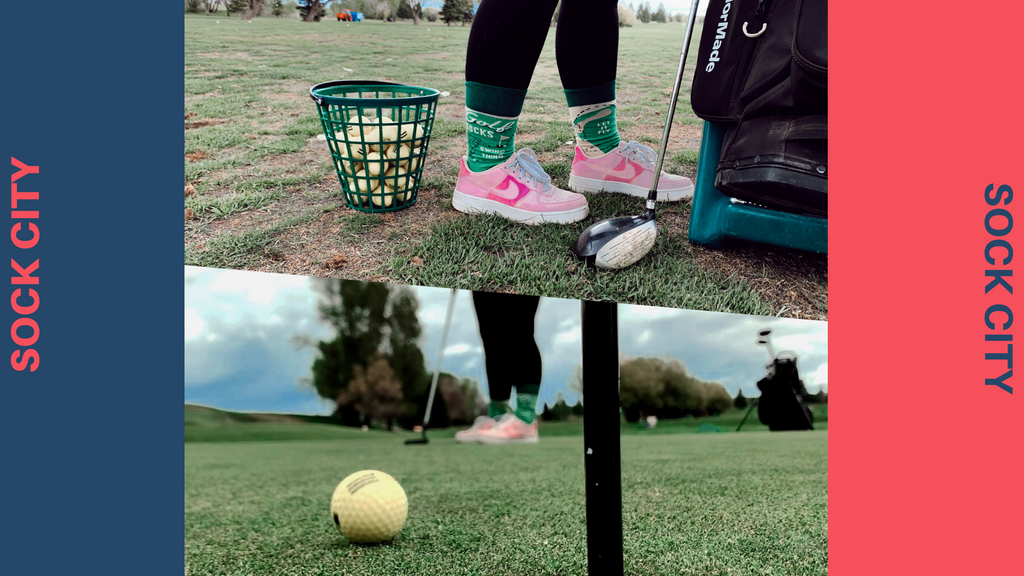 Hey Friends! For today's adventure we are headed to the golf course with none other than our Sock City socks!! Today really took me out of my comfort zone. I am not very good at golfing, at all, so this was so exciting to be able to practice at something new and improve my skills. I love that my socks inspire me to go on adventures and break out of my comfort zone. This would also be a fun activity to go and do with your Dad or Husband with Father's Day coming up! At our website we have so...
---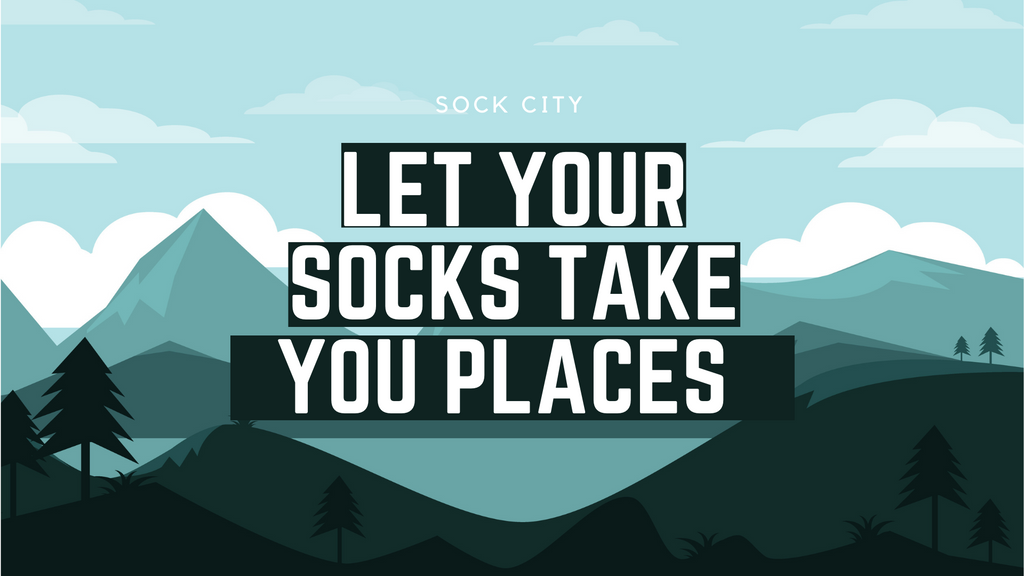 Hey Friends, Welcome back to our channel! This video is about a fun hiking day we had in our very own Sock City socks! We are taking our socks to new "heights" ;) Let your socks take you places, you'll never know where you'll end up! We want our socks to inspire you, let them change your life! We are FUN Sock City for a reason!! :) Watch our full YouTube video HERE! We have so many option for hiking and all the other adventures you want to go on, just check our website out HERE!    Grab your friends,...
---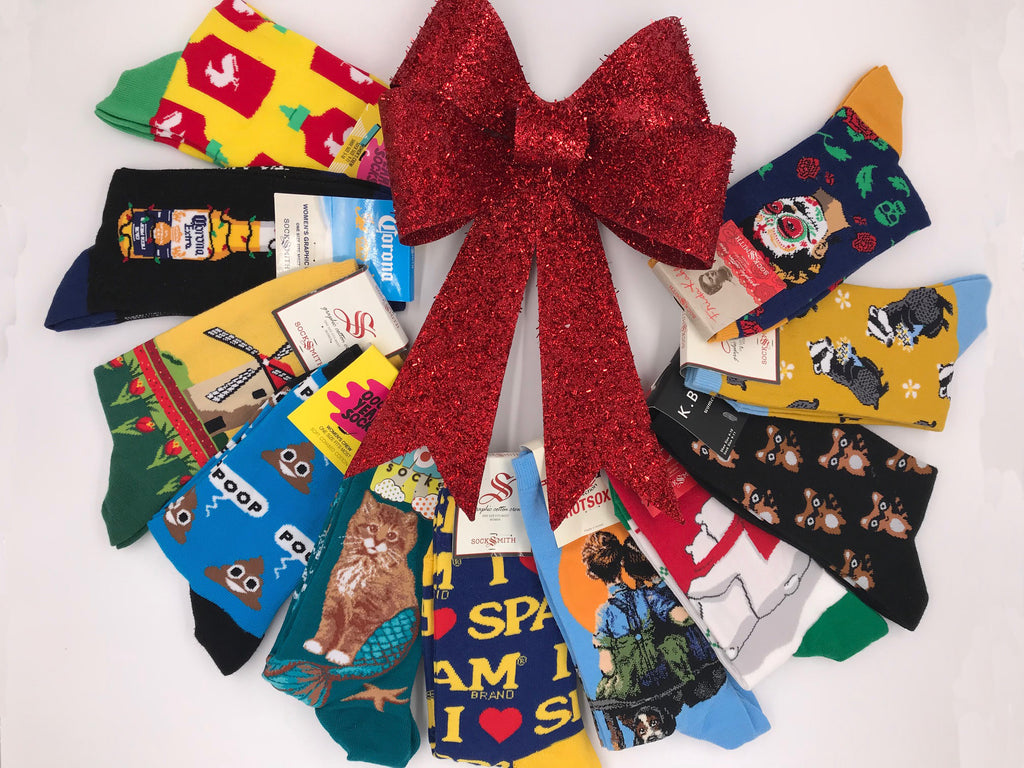 It's here! National...sock..day? You betcha'! Started in 2016 by the sock based website 'pair of thieves', it was met with a great deal of excitement, at least by sock connoisseurs around the country. To celebrate this momentous occasion, lets take a look back at some of the key points in sock history. Before about the 2nd century A.D. most people used either woven animal hair or leather/cloth wraps in order to protect their feet, if they wore anything at all. Sandals and soft fur linings known as "piloi, were the most used methods of wicking away moisture from the feet. At...
---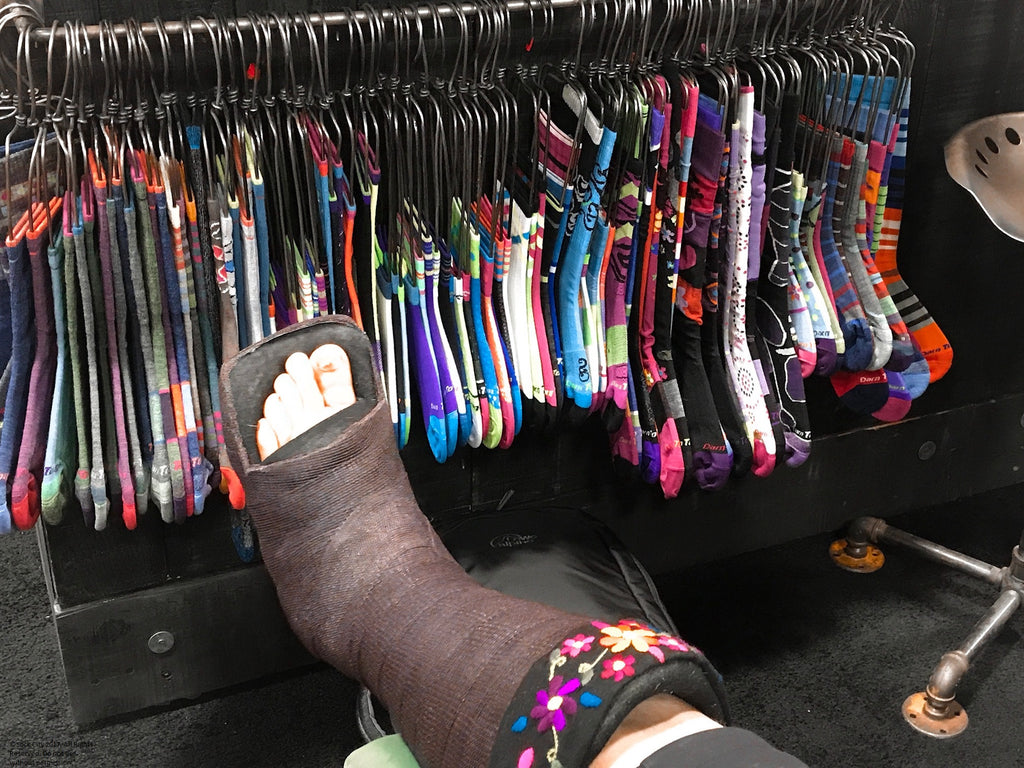 The final day of the convention has come and gone, and I'm left feeling tired, but inspired.  A couple weeks before we were scheduled to leave, our general manager broke her foot while she was out walking. Usually that would see an end to any and all plans for flights or driving, let alone walking around a massive convention center! Lucky for us, our manager has a will of steel, because she came along anyway, crutches and all. Her dedication to our group of employees goes above and beyond a simple manager, and that can be said for every member...